This week we saw lots of different animals.
Can you tell your grown up which animal was your favourite and why? Maybe you could draw/paint a picture of some of the animals and bring it into Nursery to show your friends.
Playdough Challenge:
Pasta Playdough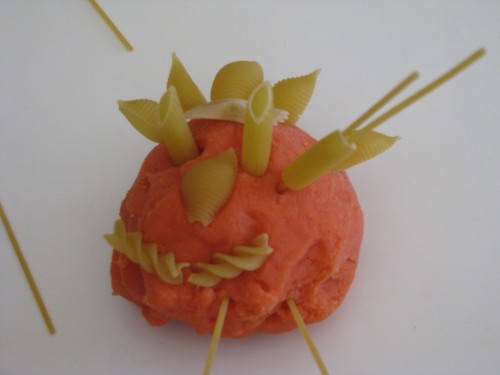 Taken from: www.learning4kids.net
Create and explore with pasta and playdough together. What can you create?
Easy Homemade Playdough
2 cups flour
2 cups water
1 cup salt
1 tablespoon oil
1 teaspoon cream of tartar 
several drops food coloring (optional)
1. In a large pot, mix 2 cups water (+ food colouring).
2. Add in the rest of the ingredients – 2 cups flour, 1 tablespoon oil, 1 teaspoon cream of tartar, 1 cup salt.
3. Cook over medium-high heat and stir with a wooden spoon for about 5 minutes until the consistency is thick like play dough. The longer you cook it, the harder it becomes, so keep an eye on it and take it out right before it becomes the consistency you'd like.
4. Allow time to cool before kneading.